New Security Products from LSR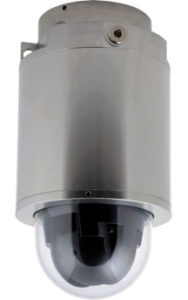 Real-time monitoring in hazardous areas
This camera is adapted for explosion-prone applications with Class I/II/III, Division 1 and Zone 1 certifications. The zoom can be set remotely, and the camera automatically sets the focus. Images are optimized for forensic purposes regardless of lighting conditions. This camera helps detect unauthorized individuals and monitor employee safety in hazardous areas.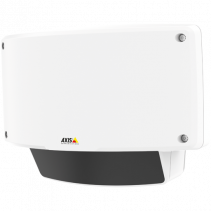 Network Radar Detector
Accurate breach detection
The Axis Network Radar Detector is a reliable and accurate radar which detects approaching trespassers on your premises and provides accurate incident notifications in all weather conditions around the clock. With 120-degree horizontal detection coverage and up to 50-meter range, it delivers exact position, angle of movement and velocity of a moving object. The radar detector is vandal protected and robust in outdoor environments. It minimizes false alarms triggered by rain, snow, insects or shadows.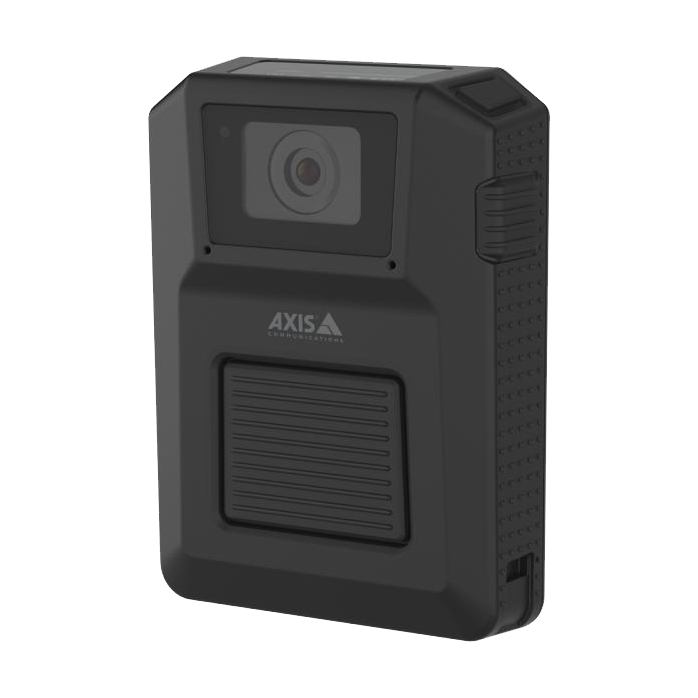 AXIS W101 Body Worn Camera
AXIS W101 Body Worn Camera gives you exceedingly sharp images in every frame and clear audio with noise suppression. It's robust, water-resistant, easy to use and mounts securely to your clothing. It comes in white for discretion or black for when your priority is deterrence. It provides location tracking. It starts and stops fast – with a touch. And it buffers up to 90 seconds before you switch it on, so you'll catch the whole encounter. It has stealth mode for surreptitious recording, and a battery life of over 12 hours at 1080p, charging on-the-go with any USB-C charger, and fast offloading make it ready to go when you are and a snap to put away.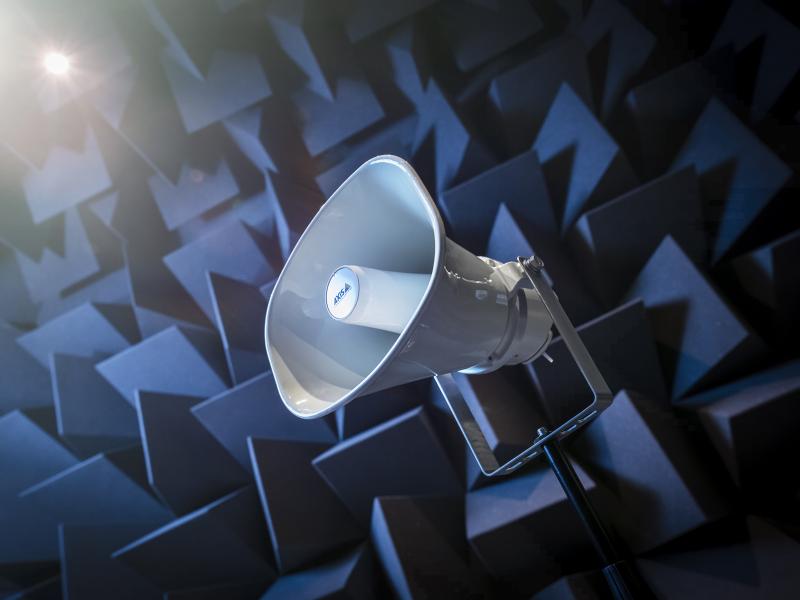 AXIS C1310E All-in-one speaker
AXIS C1310-E is an all-in-one unit with built-in power amplifier and signal processing (DSP). Pre-configured digital signal processing produces clear, understandable voice every time. Onboard memory supports pre-recorded voice messages. Or, security personnel can respond to notifications or provide instructions with live speak. AXIS C1310-E also has a built-in microphone for remote health testing – so you always know it's working.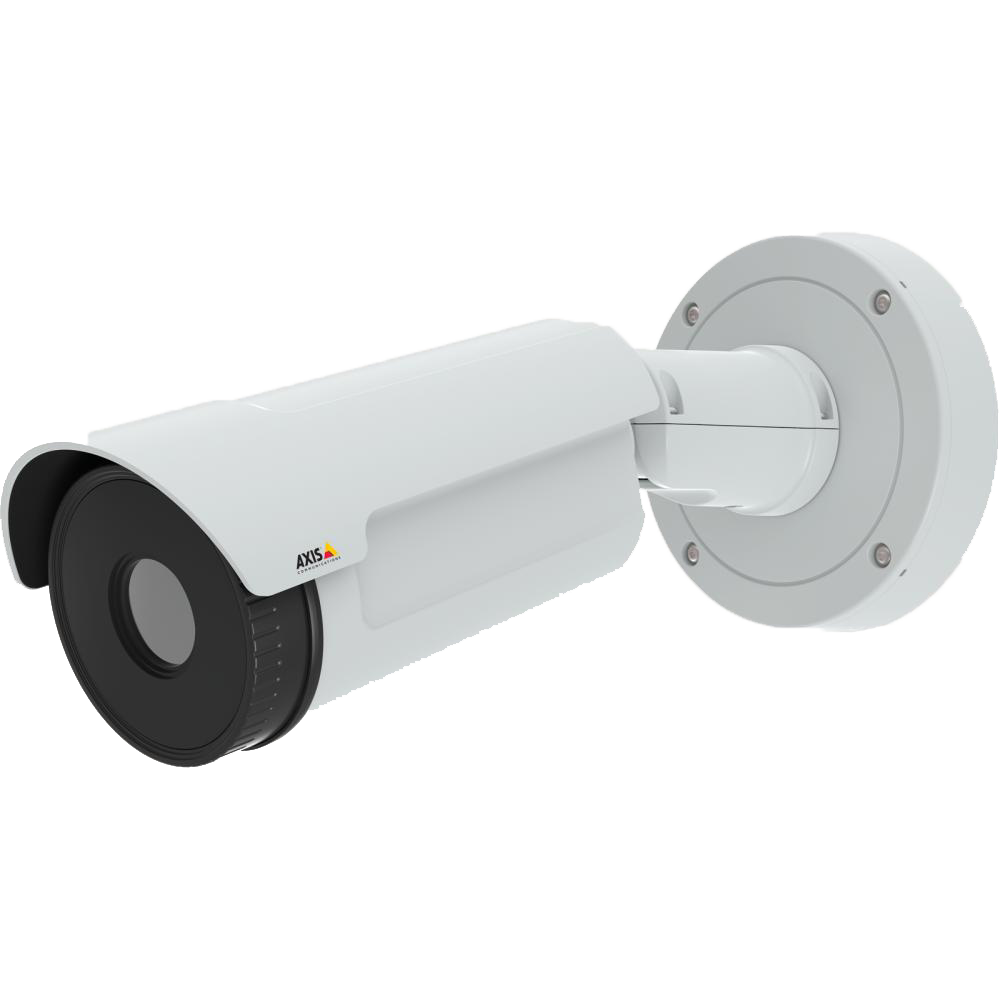 AXIS Q2901-E Temperature Alarm Camera
AXIS Q2901-E offers two kinds of alarms triggered by a deviation of the temperature: if the temperature goes above or below a set limit, or if the temperature increases too rapidly. The camera can detect the temperature of an object between -40 °C to 550 °C (-40 °F to 1022 °F).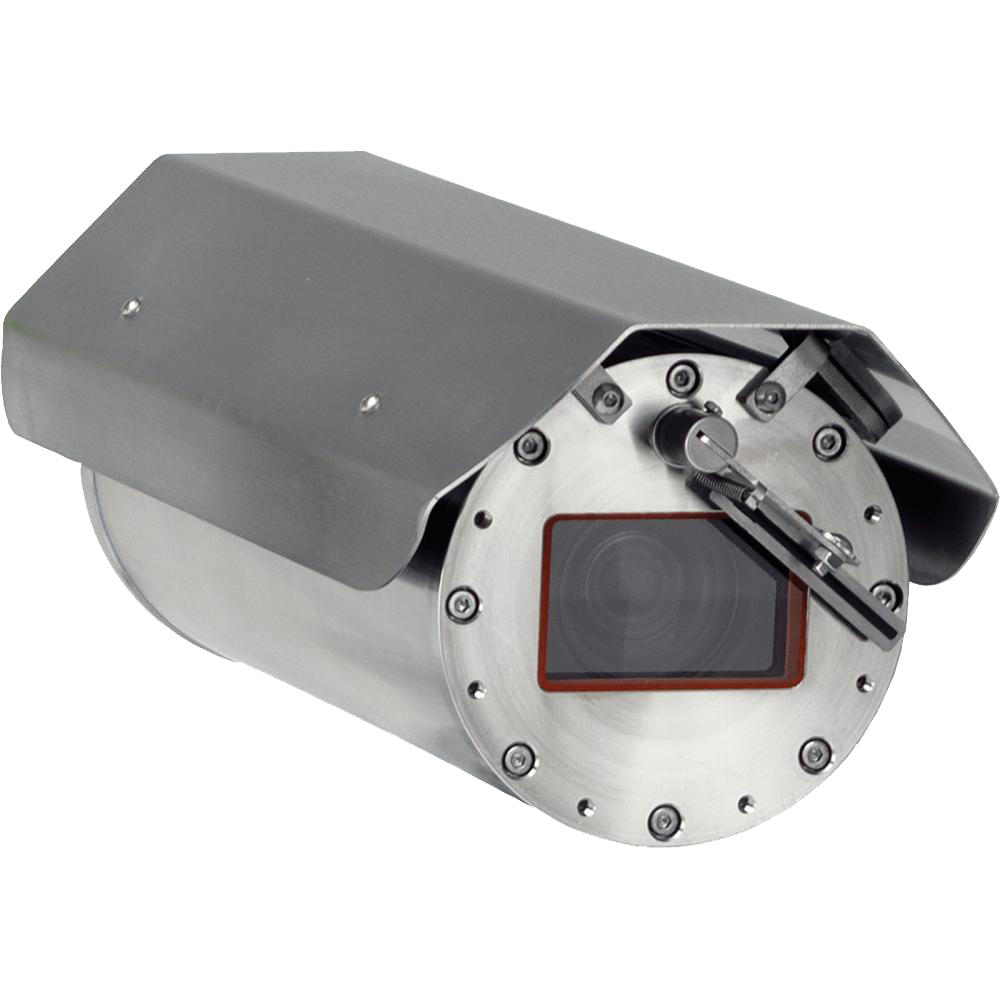 ExCam XF Q1785 Explosion-Protected Network Camera
ExCam XF Q1785 Explosion-Protected Network Camera is a high-performance, fixed box network camera with outstanding 32x optical zoom in an explosion-protected stainless-steel housing. ExCam XF Q1785 has also been developed to withstand the typical shock and vibration associated with hazardous environments. Feature highly appreciate it when monitoring conveyor belts.
Like all our explosion-protected cameras, you can use ExCam XF Q1785 for visual verification of safety information from your sensor system. Plus, you can incorporate applications that provide man-down alarms, hardhat detection, and more.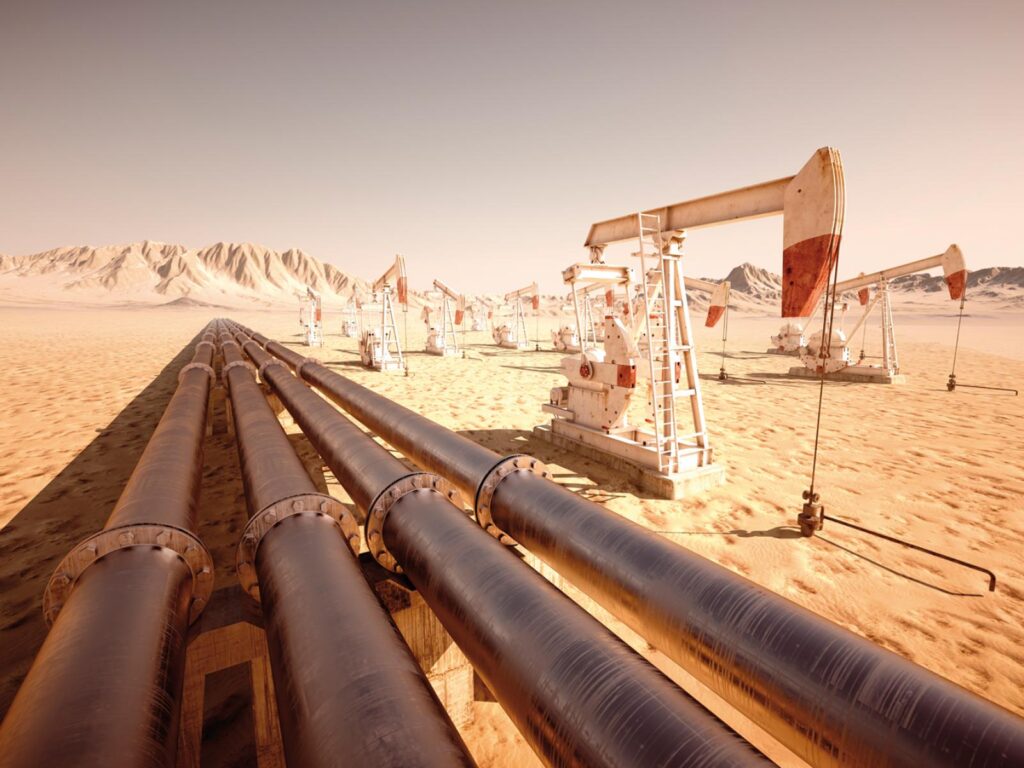 ExCam XF Q1785 is certified to international standards to ensure safe operation in explosion prone applications. With built-in PoE support, a pre-connected 5-meters (16 ft) armored cable, and an Ex e junction box, the ExCam XF Q1785 is easy to install and use, and makes it simple to locate and repair any problems that might arise.
This tough network camera is specifically designed for installation in potentially hazardous environments and can withstand temperatures between -60 °C to 60 °C (-76 °F to 140 °F). ExCam XF Q1785 also supports electronic image stabilization (EIS), which greatly improves video quality in situations where the camera is subject to vibration such as gusty winds or passing vehicles. Furthermore, EIS allows you to install your camera out of reach on high walls, poles or ceilings with minimum impact on image quality.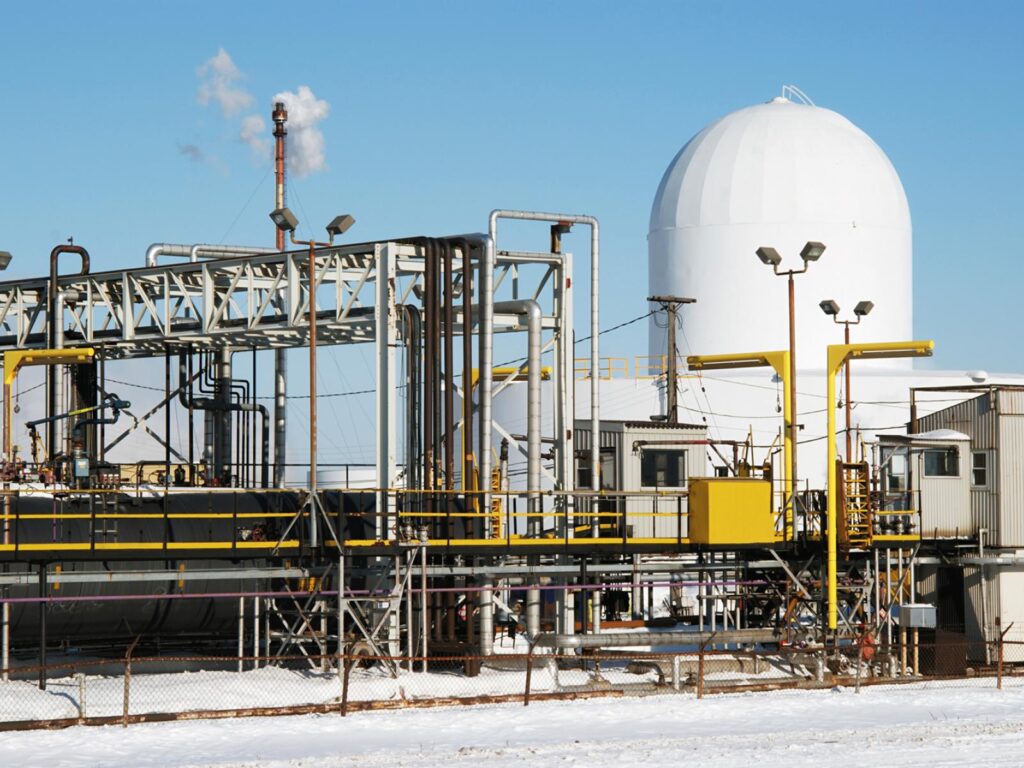 ExCam XF Q1785 is designed for 24/7 long-range surveillance and provides high resolution footage even under extreme lighting conditions. The camera's 32x optical zoom, in combination with HDTV 1080p resolution, delivers superb zoomed-in views of people and objects of interest. This allows you to install the camera far away from the object and still capture all the details. It's got Forensic WDR for clarity even when there's both dark and light areas in the scene and Lightfinder for high-quality – color – images recorded in near darkness. And Zipstream preserves the forensic detail you need, while lowering bandwidth and storage requirements by 50% or more.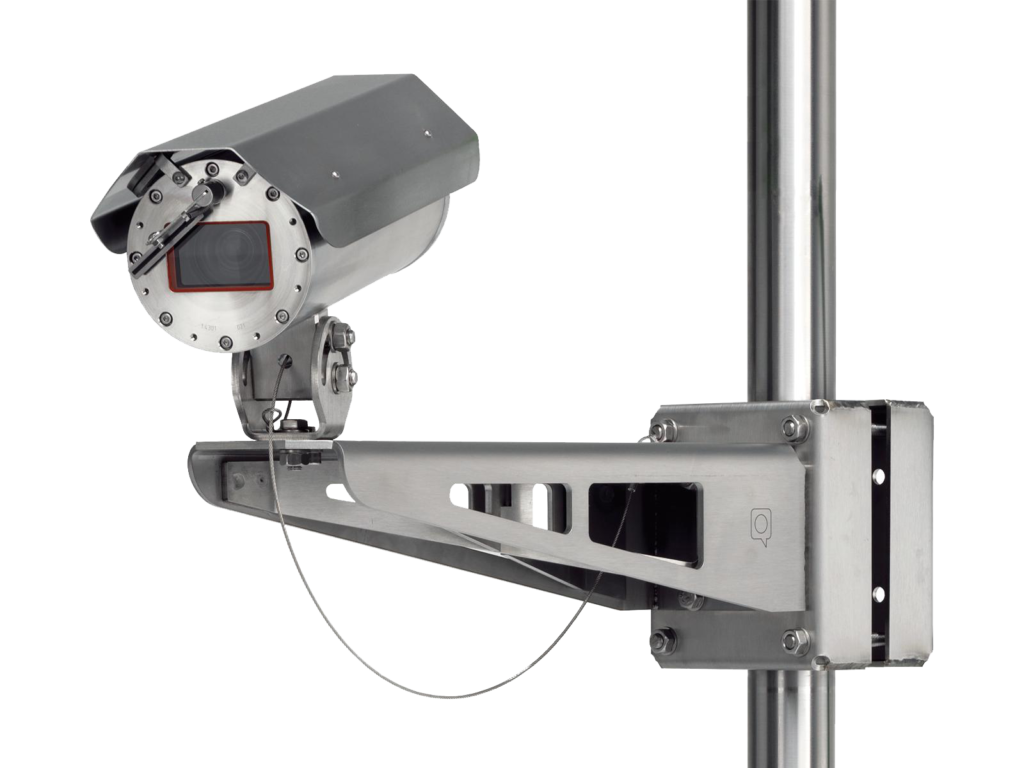 Go ahead and place ExCam Q1785 almost anywhere in relation to your targeted surveillance area. It comes with AXIS Guard Suite pre-installed to help reduce false alarms, and thanks to barrel distortion correction you can rely on great image quality, even at the edges of the image.