Cameras for Surveillance & Integration
LSR Solutions utilizes the latest technology ini network cameras providing reliable and usable images at a reduced ownership cost than traditional CCTV systems.  
Cameras
for Remote Locations
LSR Solutions can provide reliable and usable images with wireless technology and can even provide coverage through cellular technology.
LSR Solutions can provide rental packages for ease of installation to your site or in areas where there may not be power or internet coverage.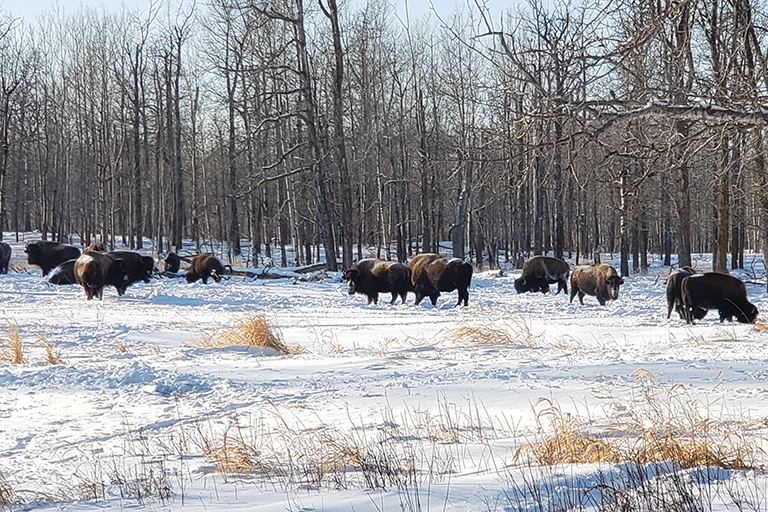 LSR Solutions employed to completely overhaul and revamp security system at Elk Island National Park
When Elk Island National Park embarked on its latest 10-year management plan for maintaining healthy animal populations and diverse ecosystems, it also decided to upgrade its security system to better protect visitors, staff and high-value remote assets. Park managers were looking for an integrated technology solution that could help them deter vandalism and theft, simplify credentialing of seasonal staff, and identify individuals breaking park rules and regulations.
To accommodate the distance between locations and the challenging terrain, LSR Solutions, a surveillance systems integrator and an Axis Application Development Partner, created a fibre and wireless network that could stream video and trigger alerts from multiple security devices across several kilometres. LSR was able to link all gates using Access Control to one location to easily update credentials from one location up to 2.6 km.  Read the story here
CISCO Certified (CCNA)
It is no surprise that CISCO dominates the networking world. CISCO has been one of the leading companies for decades regarding routing, switching, and other network-related technologies, and as such, LSR Solutions has become CISCO Certified (CCNA).
CISCO certification calls for network engineers to know and use security, switching technologies, security fundamentals, automation, configuration and routing protocols. This certification validates LSR's ability to install, maintain, secure, operate, and troubleshoot networks.
This CISCO certification also means that LSR can address the fundamentals of networking, IP connectivity, and other IP services (DHCP, DNS, SNMP, FTP, etc.), as well as security fundamentals and automation and programmability.
VAPIX® Integration
LSR Solutions is also a full applications software and integrator for Axis systems and uses VAPIX® as an open API (Application Programming Interface) to integrate the communication between different devices and platforms and to automate tasks.
With this API, it's possible to use a variety of features such as:
Request video stream
List the device settings
Enable and disable I/Os
Control the recording
Control PTZ (Pan Tilt Zoom)
Manage the SD card
Create interactions between devices
Work with triggers and events
Wireless security camera sales and rentals for remote industrial areas in Alberta, BC and Saskatchewan
LSR Solutions Inc is a surveillance company specializing in the industrial market.  We utilize the latest technology in network cameras providing reliable and usable video at a reduced ownership cost than traditional CCTV systems. We will design a system and calculate the distance of the desired image to ensure video usability.
Facial and License Plate Recognition
LSR Solutions is able to take into account the need for facial and licence plate recognition up to 300 metres away. Most people are unaware that images require a certain amount of pixels in order to be legally binding and used as admissible evidence in a court of law. We take these requirements into consideration when designing your camera system.
Wireless Remote Monitoring
The LSR systems can be designed for local or remote monitoring areas, using wireless technology kilometres away or even where there is only cellular coverage. The smart system can be used to integrate into existing HMI or PLC automation systems. Network cameras allow the user to take advantage of motion detection to send images for notification on cell phones or computers allowing the operator to sign in and get a live view 24 hours/day, 7 days/week from anywhere. It can also trigger audible alarms which can double as 2-way communication.
Security Camera Rentals
LSR Solutions also offers camera systems for rent. If you need cameras in remote areas, industrial areas, or construction sites, cameras can be made self-sufficient via solar power. Equipment can also be made available in -50C or hazardous location areas.