Industrial Security Camera Software and Management
Industrial security camera software for your business.
LSR Solutions will use Visio software to design to scale and give you a graphical representation of the system so you can see exactly the area the cameras will cover. All systems are verified with lens calculations to ensure quality video and video usability.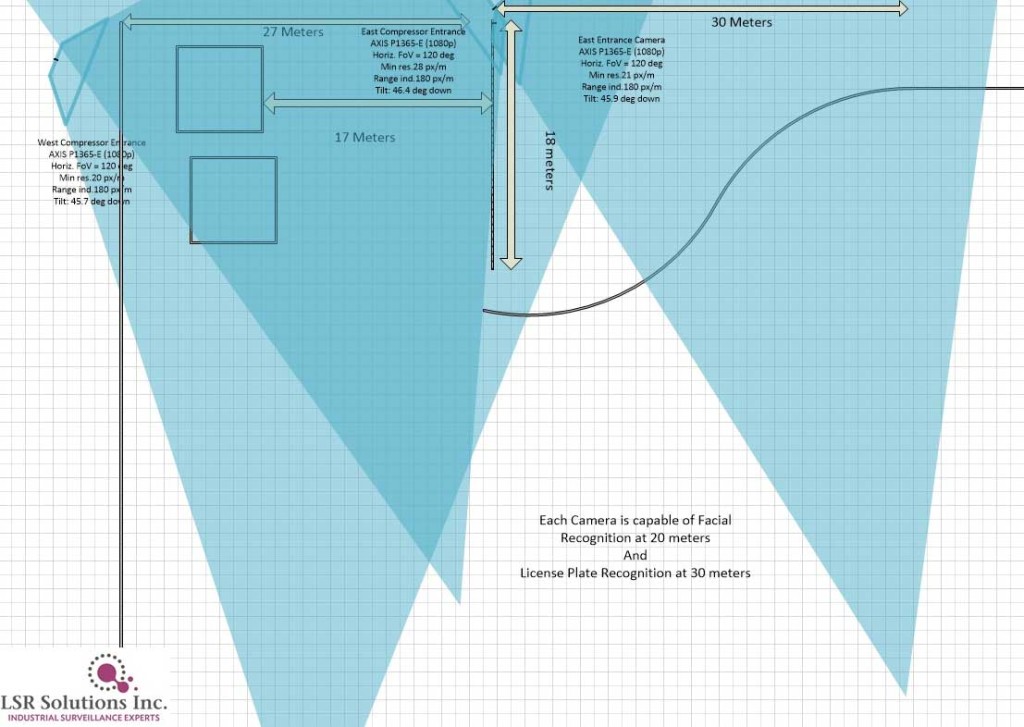 Special Functions
When LSR Solutions designs your system, you can be assured that factors which cause traditional surveillance systems to fail are addressed. Here are a couple of the special functions of the equipment:
Since you require video 24 hours/day, we utilize Wide Dynamic Range to ensure bright images caused by the sun's reflection off metal buildings or other reflective objects do not impede the usability of the video.
Axis Zipstream technology was developed specifically for video surveillance and can lower bandwidth and storage requirements by an average of 50% or more. It's fully compatible with H.264 compression and third-party video management software. The enhanced version of Zipstream automatically adapts to PTZ camera movements in real-time, offering even further storage and bandwidth savings and eliminating bitrate peaks.
This video presentation showcases the camera's HDTV 720p resolution and 30x optical zoom with daytime and low-light videos from the camera. It also illustrates the camera's electronic image stabilization (EIS) and automatic defog functionalities, easy and reliable installation features, and built-in intelligent video such as autotracking. The vandal-resistant dome camera can operate in wide ranging temperatures and its Arctic Temperature Control ensures safe start-up in extreme cold. The IP surveillance camera enables wide area coverage and great detail when zooming in, and is ideal for remote sites, viewing hazardous locations and industrial processes.
New Technology
Newer technology allows not only video monitoring, but notifications of images can be sent and the same network can be used for two-way audio. Interfaces to smart devices are available.
LSR Solutions will design your monitoring surveillance systems as well as integrate the equipment into some of the industries HMI platforms such as Honeywell, Wonderware and RS View.
Integrated radio systems allow LSR to send video many kilometres away without the use of burying costly fibre optic cable. The radios have the ability to send video from cameras as well as send data from SCADA devices.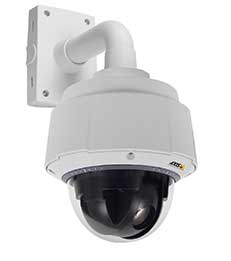 Lightfinder Technology
Lightfinder technology uses exceptional performance in low-light conditions, speed dry technology for rainy weather and Wide Dynamic Range to handle difficult lighting conditions and support electronic image stabilization—useful for getting smoother video in windy conditions.
AXIS Q6135-LE PTZ Network Camera
AXIS Q6135-LE is a high-speed PTZ camera that offers OptimizedIR up to 250 m (820 ft) as well as Lightfinder 2.0 for clear, sharp overviews and excellent details in demanding light conditions. It's ideal for city surveillance in any unlit or low-light area – such as parks and alleys– eliminating the need for additional lighting.